Click here to edit Spacer module.
Your Passport to PURE SKIN
only $99/mo!
Interested in signing up?
Enter Your Information Below
You know it takes a commitment to keep your skin looking fabulous. Over the years, you probably have purchased thousands of dollars of skincare products and spent inumerable hours getting facials.
But you are still looking for a way to have flawless skin…
Well, it's time to "up your game"!  
Click here to edit Spacer module.
Are you ready to get serious about getting rid of brown spots, eliminating acne, removing broken capillaries, and enjoying a smooth, wrinkle-free complexion?

Then let us help you keep your commitment at the PURE MedSpa, the region's leading skin care facility and the first medical spa in Maryland. For nearly two decades we have helped everyone from celebrities to homemakers enjoy fabulous skin.
Imagine how self-confident you will feel when people comment on your natural glow and silky smooth appearance. At the PURE MedSpa, we will create a custom solution for your particular needs. And our expert team of physicians, nurses, and estheticians will share their secrets for flawless skin with you.
Normally, medical-grade skin care products, peels, microdermabrasion, microneedling, and laser treatments cost thousands. But, as a PASSPORT MEMBER, you will join an elite group of individuals who pay a low monthly fee to access the region's leading skin care team, top-rated technology and customized protocols.  
At the PURE MedSpa, we know skincare!
Apply for your "Passport to PURE Skin" and enjoy a long-term solution for maintaining your skin's youth. 
All Passport Members receive exclusive benefits, including:

FREE Monthly Ultimate Medical Facial (reg. $210)
FREE PureRx® product each quarter (est. $125)
PURE chemical peel only $50 (reg. $130)
50% Discount on Microdermabrasion (reg. $140)
10% Discount on ALL MedSpa treatments
10% Discount on ALL skincare products
Complimentary IPL or Advanced Chemical Peel on your membership anniversary (est. $300)
Additional special discounts & events exclusively for patients with a "Passport to PURE Skin"
Interested in signing up?
Enter Your Information Below
Interested in learning more about the PASSPORT Program?

Here's how it works…
1. Once you complete the enrollment form, your membership request will be processed.
2. As soon as you are approved, you will receive an email notifying you that your PASSPORT is ready for use.
3. Then, schedule an appointment for your first complimentary Ultimate Medical Facial at the PURE MedSpa! 
If you haven't received services before, your first appointment will also include a complimentary skin evaluation and a review of the different services you can use.
For example, as a Passport Member, you may want to take advantage of your exclusive 50% discount on microdermabrasion treatments.
Or, perhaps you regularly get Botox/Dysport treatments — now as a Passport Member you will save up to $90 on each of these treatments.
Interested in signing up?
Enter Your Information Below
Testimonials
"Since joining the Passport Program, my skin looks better than ever!"
– M. Thompson
"I love the special events for Passport Members and the free skin care products are amazing!"
– D. Brown

Get More With Your Passport…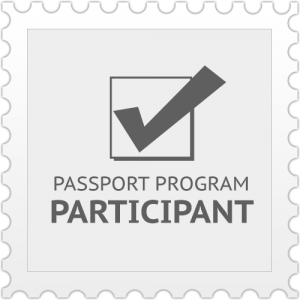 Passport Members are eligible to earn PASSPORT STAMPS which can be redeemed for free esthetic services at the PURE MedSpa. Just participate in the Passport Program activities, such as attending our private Passport events, and get Passport Stamps.
Collect 10 Passport Stamps and get any service offered by our estheticians for FREE!
We also provide each Passport Member with a unique code that they can give to their friends and family to help them save money on products and services. Whenever someone uses your code, they get a discount and you get a Passport Stamp!
In addition, you will automatically be entered to win our monthly Passport Raffle. Each month, one lucky Passport Member gets a free trip to the MedSpa for a suite of services! Just imagine…no luggage to check, no long TSA lines, no babies crying in the seat next to you.
Just relaxation, and ahhhhh-mazing services!!
Interested in signing up?
Enter Your Information Below